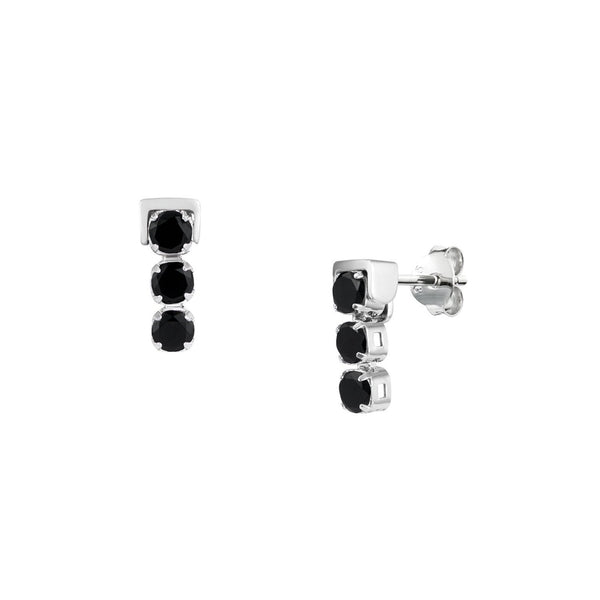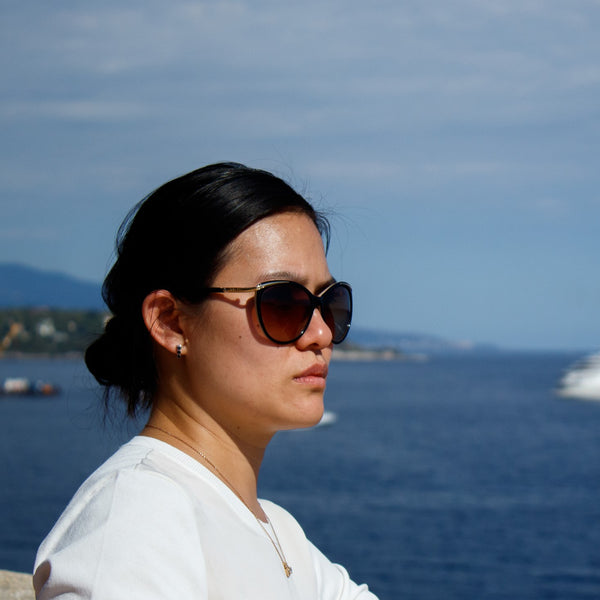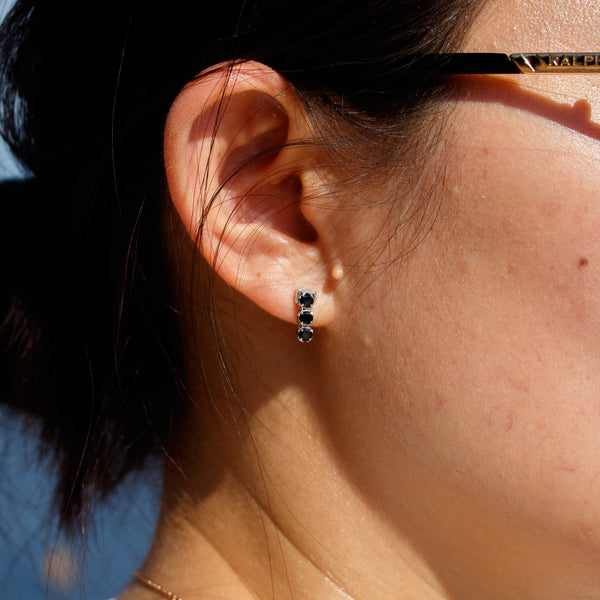 Sterling Silver Earrings with Black Spinel
Sterling silver is a classic choice for discreet, elegant earrings.    The coolness of the pristine metal gives a refined aesthetic, which when contrasted by the absolute darkness of Black Spinel creates the perfect accessory to sharply-tailored sartorial outfits.

About Natural Black Spinel
Black Spinel is known for the intensity of its colour.  It is similar to ruby in its structure, and usually found in the same places - traditionally, a seam of Black Spinel was a cause for cheer as it meant the more rare (and therefore expensive) ruby deposits were close by.  Today Tsai by Tsai uses Black Spinel to bring a discrete elegance to our tailoring accessories.
We would like to remind our customers that all our gemstones are 100% natural. This means that there can be differences in depth of colour and shade from pictures shown on our website. If you're not completely happy with the unique stones you receive just send them back to us for exchange or refund.